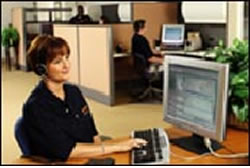 Unique to the industry, Gulf Coast Spa Manufacturers offers an award-winning 24-7 Service Program. Throughout the lifetime of your spa, our skilled technicians will always be happy to assist, 24 hours a day, seven days a week, ensuring your vacation at home lasts for years to come. It's 11 P.M. and your tub is giving you trouble? Simply call our team of experts-we'll take care of it!
Got a problem too large to fix over the phone? Don't worry-Gulf Coast can dispatch a service technician. We do all of the work for you-so you can enjoy your spa and get on with life!
Feel free to contact us any time:
E-Mail:

Phone:

1-866-829-3660

Mail:

873 Beechcroft Road
Warehouse 1
Spring Hill, TN 37174
GCS Wins Awards For Luxury Series Brochure and Online Technical Support Guide
03/21/07
Read More...